We help you build highly effective teams

We want your team to achieve exceptional results
Our Transformational Services
Remotely or face to face, we provide three Team Transformation Services
We work directly with the whole team
We work with the team leader enabling them to transform the team
We provide you with our videos & resources enabling you to transform the teams you work with
Coaching The Seven Performance Habits of Highly Effective Teams (A.C.C.O.R.D.S)
Operations Director
Utilities
"Great Leadership Teams have been supporting me with the development of my newly formed team. They are extremely knowledgeable and capable. They brought us together to help us agree our shared ambition and then helped us shift our performance so that we could achieve our shared ambition. They dramatically shortened the time it took for our group to become a cohesive and effective team adding real value through the thoughtful way they challenged and supported us. GreatLeadershipTeam.co.uk has gone on to develop a number of highly effective teams across our organisation. I highly recommend the service they provide. "
Commercial Director
Automotive
"I have worked with GLT over the past few years to support the development of my senior leadership teams in both the IT and commercial arena. I have been consistently delighted with both the approach and the impact. They bring a style and a wealth of developmental ideas and sound business thinking that brought about a transformation in my business. I 100% recommend and look forward to working with them in the near future."
IT Director
Charity Sector
"Jon at GLT takes the time to understand the people he works with, build trusting relationships and proactively supporting, mentoring and coaching those he works with, they know how to create high performing teams and help individuals be better versions of themselves. His style and approach engender great confidence and I have personally learned a great deal from working with him. I wouldn't hesitate to call Jon in the future to help build my next high performing team."
We have four things that give us our edge, our advantage
Click on the icons to find out more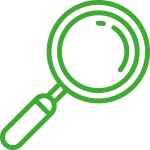 We build Shared Identity; we take your team from 'I to us'
We coach The Seven Performance Habits of Highly Effective Teams ©
We use a robust evidence base
CONTACT US
Please contact us if you want any further information on:
Our Transformational Services
Shared Identity or
The Seven Performance Habits of Highly Effective Teams ©
We are active on Linkedin, please join our Linkedin network to hear more about how we are transforming teams across a wide variety of sectors.
Resources
We publish a weekly article, audio or video on Linkedin from our vast library of team development resources, below you'll find our most recent publications
Amy Bradley and Sharon Olivier introduce the concept of pseudo-engagement in this extract first published in the HBR. A recent global study of engagement from the ADP Research Institute found that if employees consider themselves part of a team (or even better, part...
read more